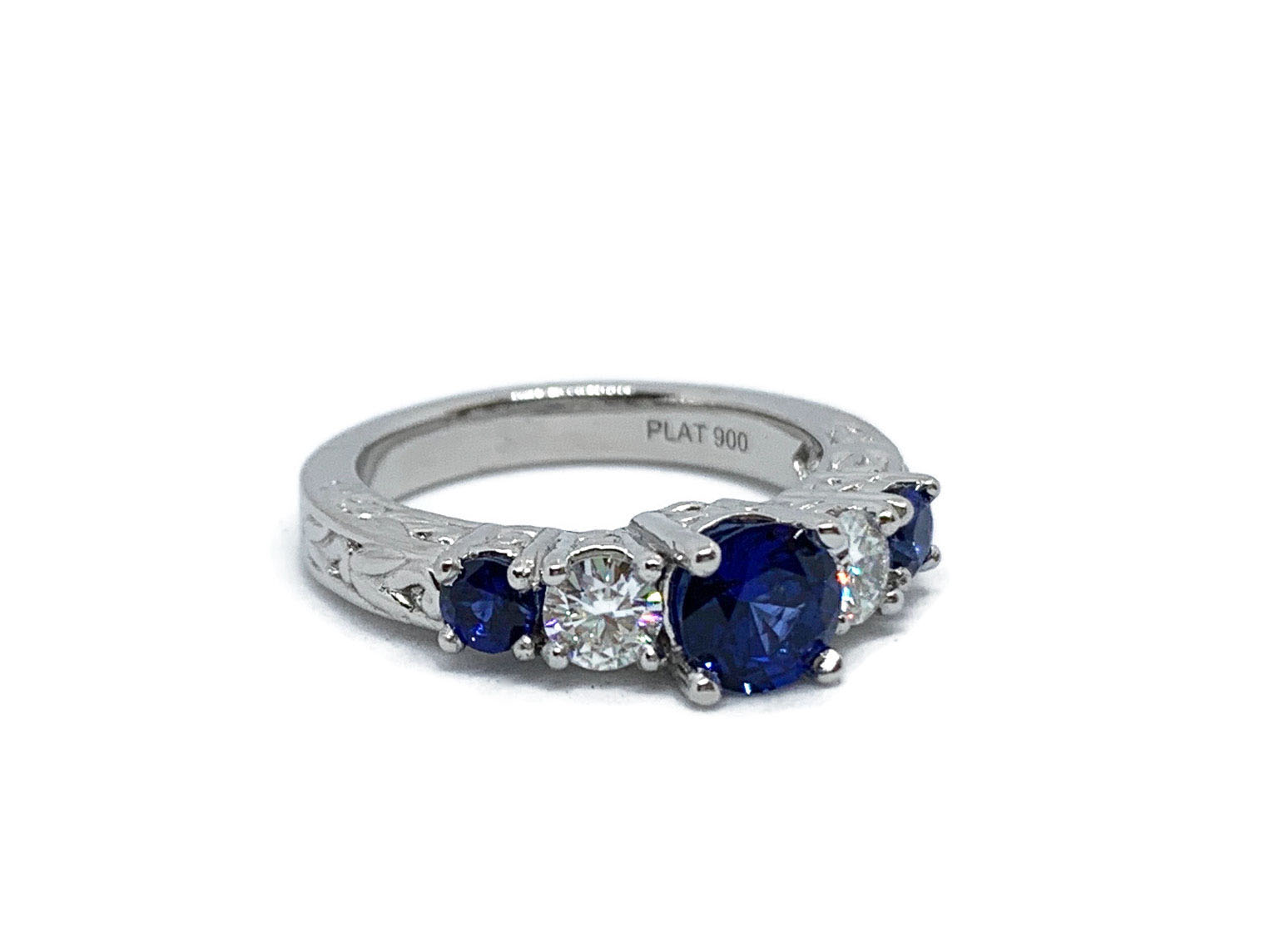 I have been given the opportunity to create engagement and wedding rings for many people in my years as a jeweler. Some of the most memorable being when friends or friends' partners ask me to design a ring, or rings, for their engagement and wedding. It's not only about making a piece of jewelry that they will treasure for years to come, but also about being brought into the circle of trust, being one of few people to know about this exciting surprise that is right around the corner. Being brought into the very beginning of the next chapter of their love story. 
 Over a decade ago, I made an engagement ring for one of my high school friends, Sarah. Her now-husband, proposed to her on the beach here on St. Croix while they were back for a visit. I remember how I excited I was for her the day I snuck him the ring as she poked around my shop and how awesome it was that she called me first to tell me she was engaged! Sarah and her husband, Clay, now have a beautiful family with a son and daughter and are living back on the mainland after meeting on St. Croix. It was an absolute blessing to be part of that engagement for such a good friend.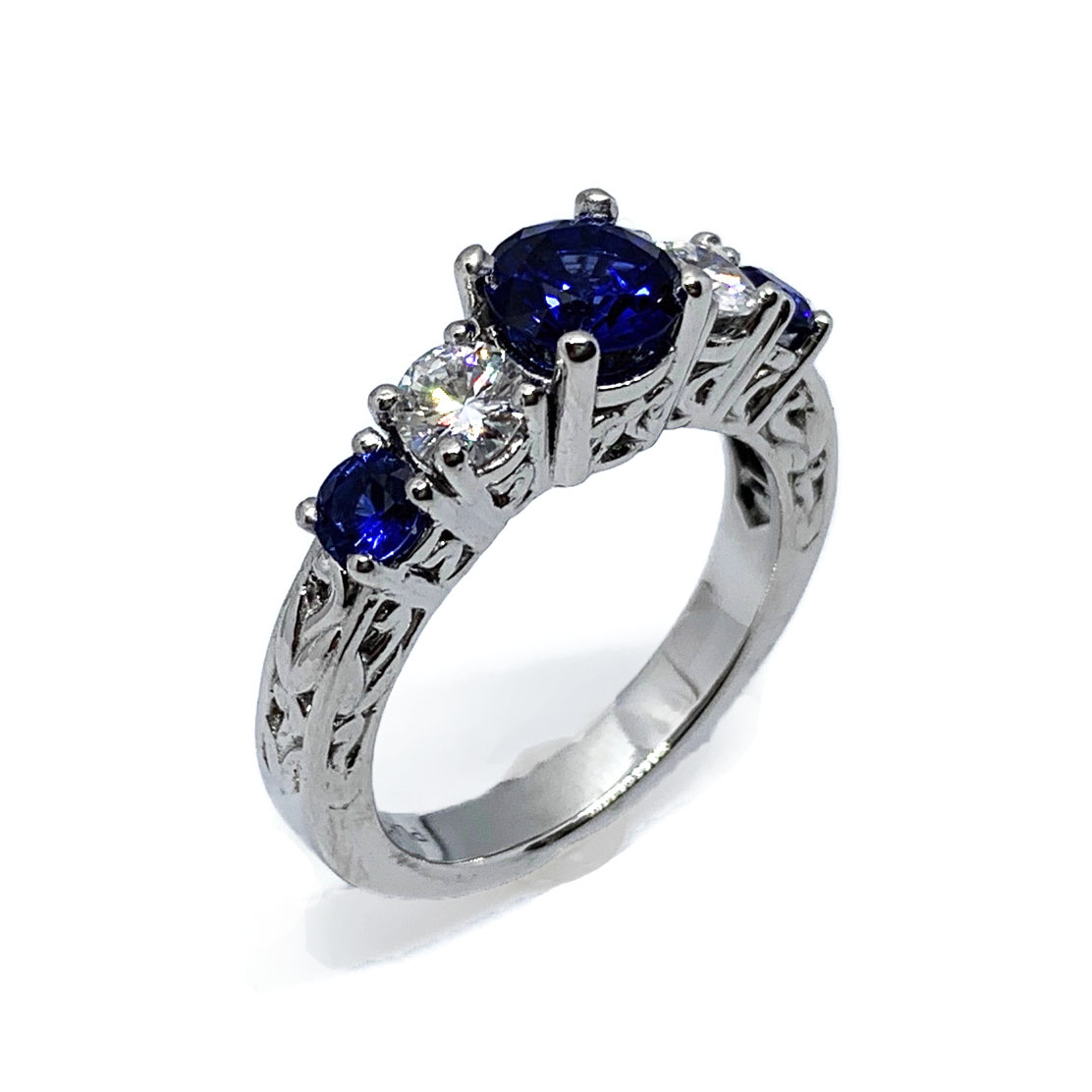 Recently I was commissioned for a similarly special project, and the one doing the proposing is a dear friend. I was again, honored that I was able to help bring this piece to life for him and for his now wife-to-be.
With a few simple guidelines, I started the project. I loved his ideas for a vintage style setting, and something a little non-traditional. We opted for blue sapphire, as a great genuine alternative to diamond. After all, colored stones are really my thing - especially blue ones! Sourcing this stone would be FUN!
With vintage details, and specific stone sizes, CAD design was the best option for this project. This is how it began: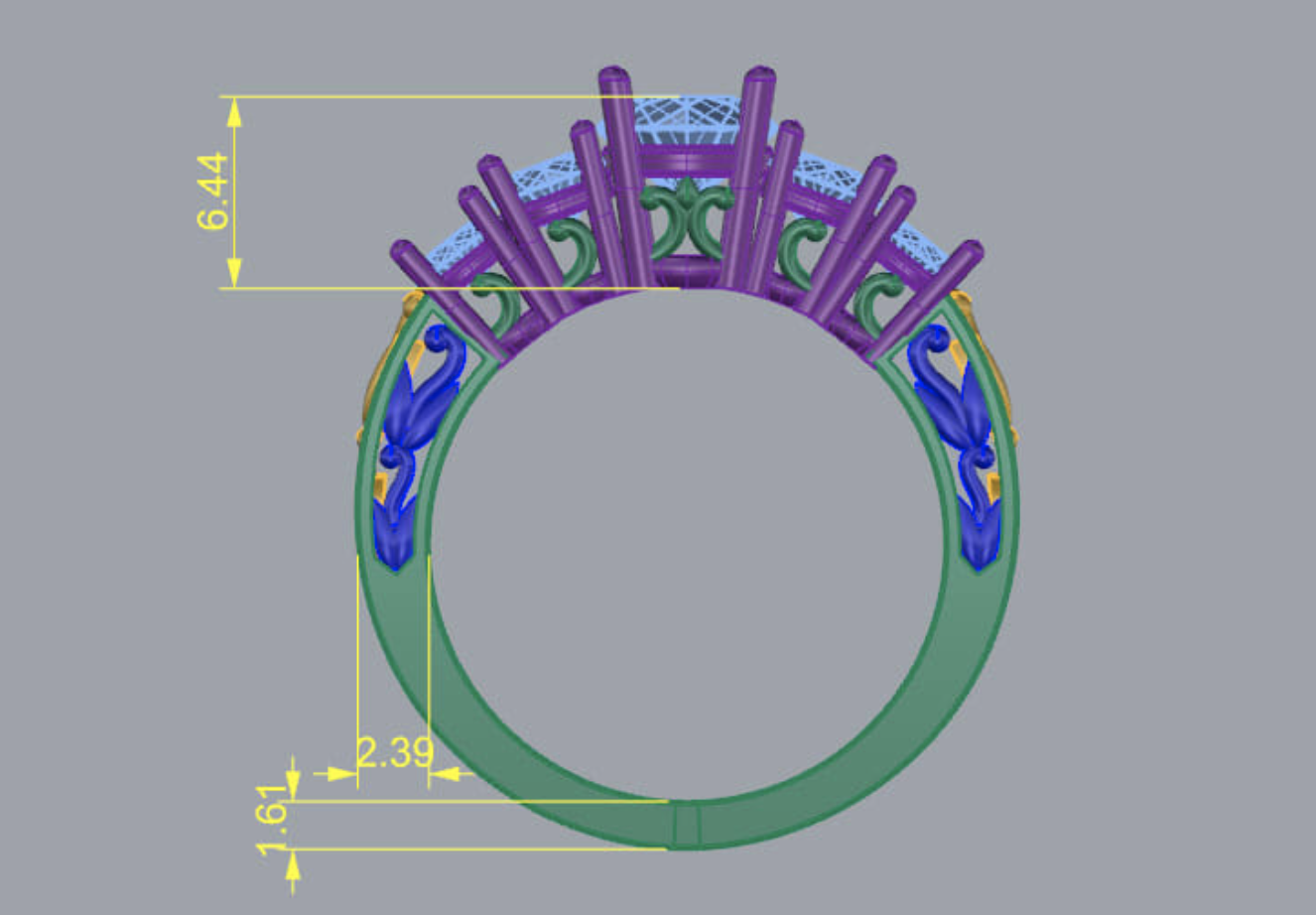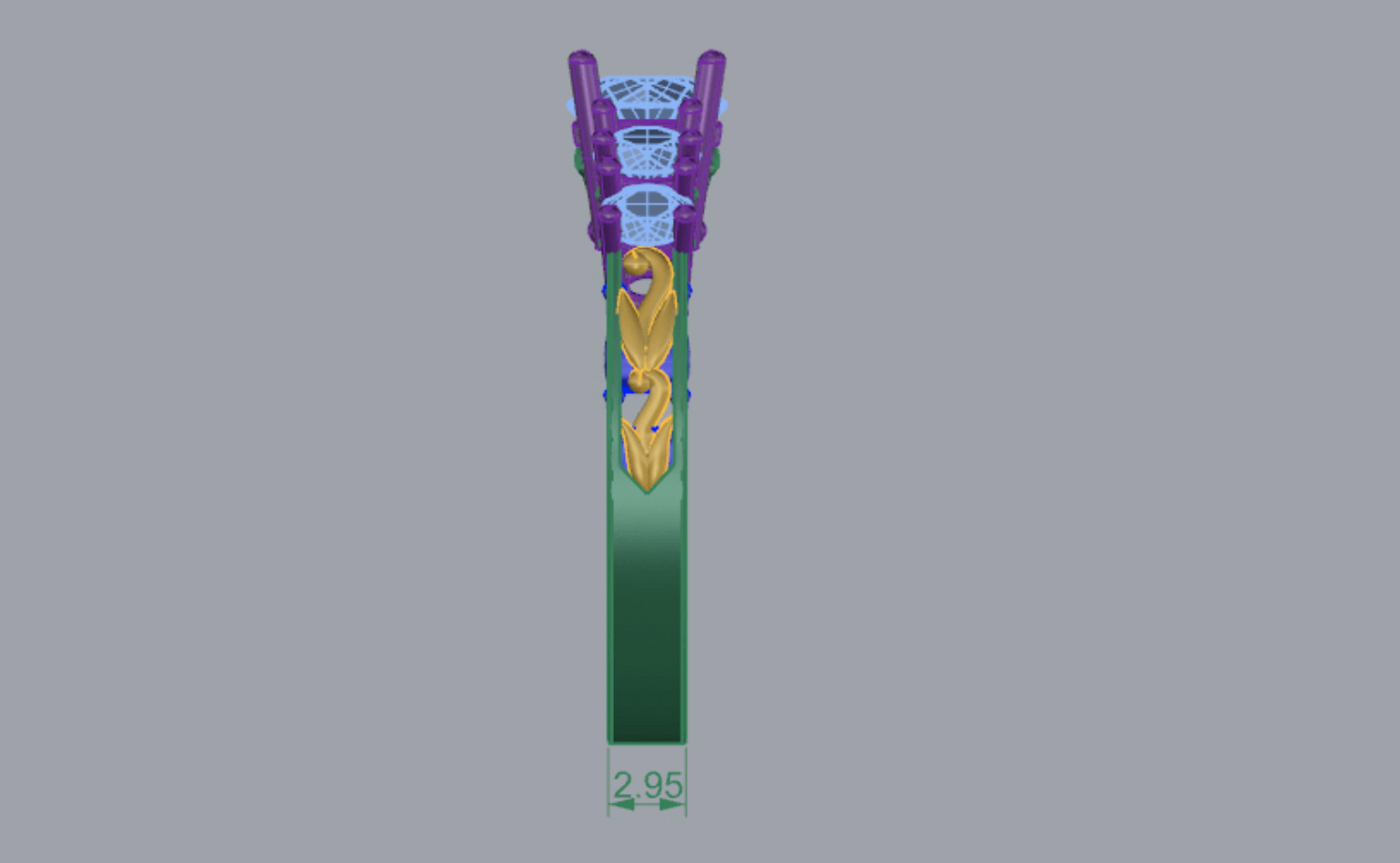 CAD, or computer animated drafting is a process of creating a model and is frequently used in many fields besides jewelry, including automotive, shipbuilding, aerospace industries, architecture, prosthetics, and many more.
Each stone setting is specifically created to hold the fabulous stones I selected for this ring. The design is approved!
The finalized model is then sent to be printed out in wax, and cast in precious metal - in this case, platinum.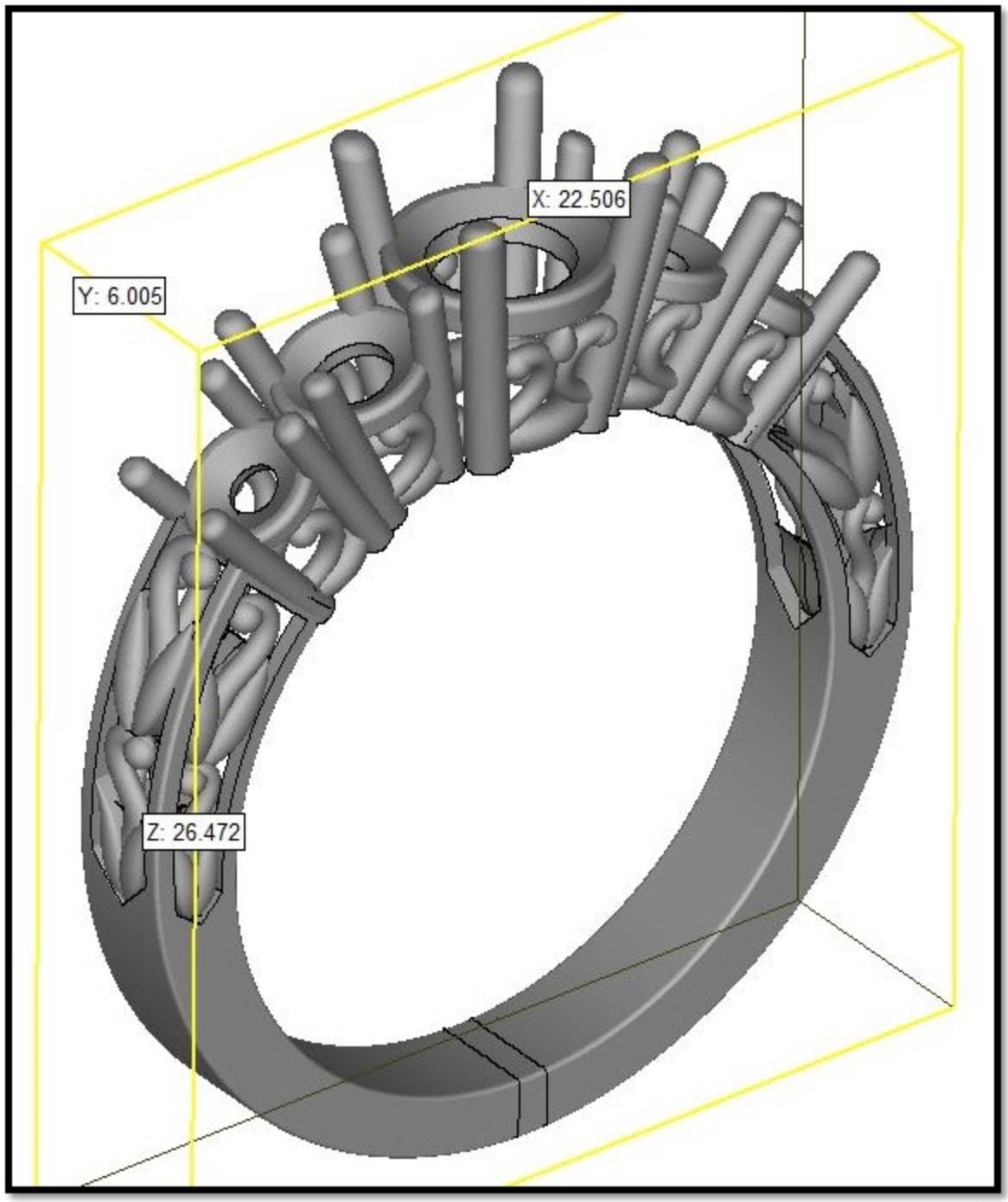 The most fun part for me is playing with the stones, this beautiful round brilliant cut blue sapphire is not only top color and exceptionally clear, it is also exactly 1 carat and superbly brilliant. The smaller sapphires were selected to match exactly.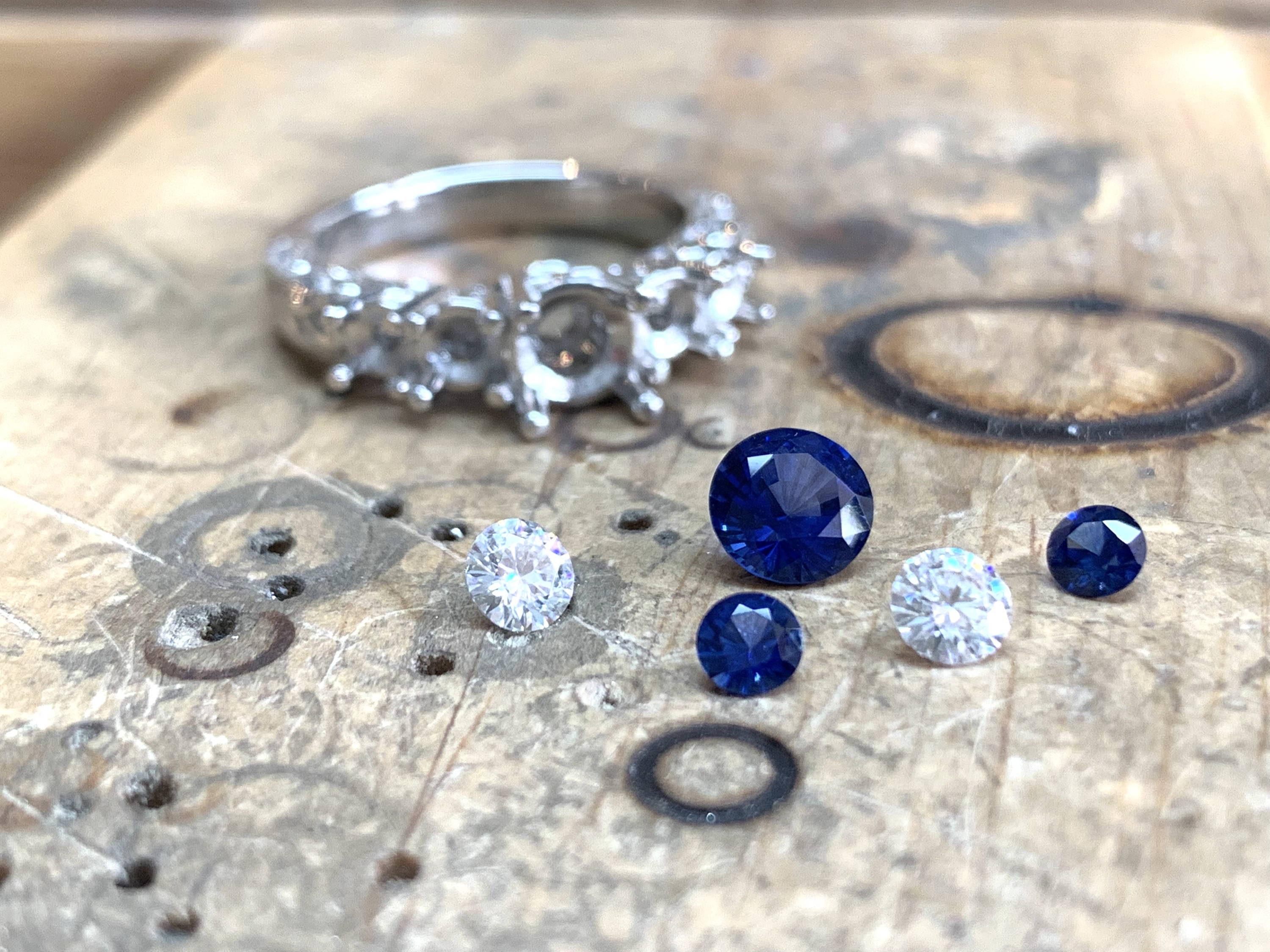 Setting the stones is the final stretch, and it is always exciting as a jewelry designer to see a piece truly take shape in my hands. It's one of my favorite parts of the process! Especially with CAD designs, the journey from idea to finished product occurs in several different steps. The gemstones are set, from the outside in, so the very last one is the beautiful center stone, the main event. Then it's off to the wheel for a final polish so this beauty goes out into the world sparkling and shining. 
Being able to create jewelry this meaningful, for people I know and love, is a very special part of my job. Jewelry is about stories, moments and memories. My hope is that the pieces I create live long and bring joy, love and memories to the wonderful people who wear them.